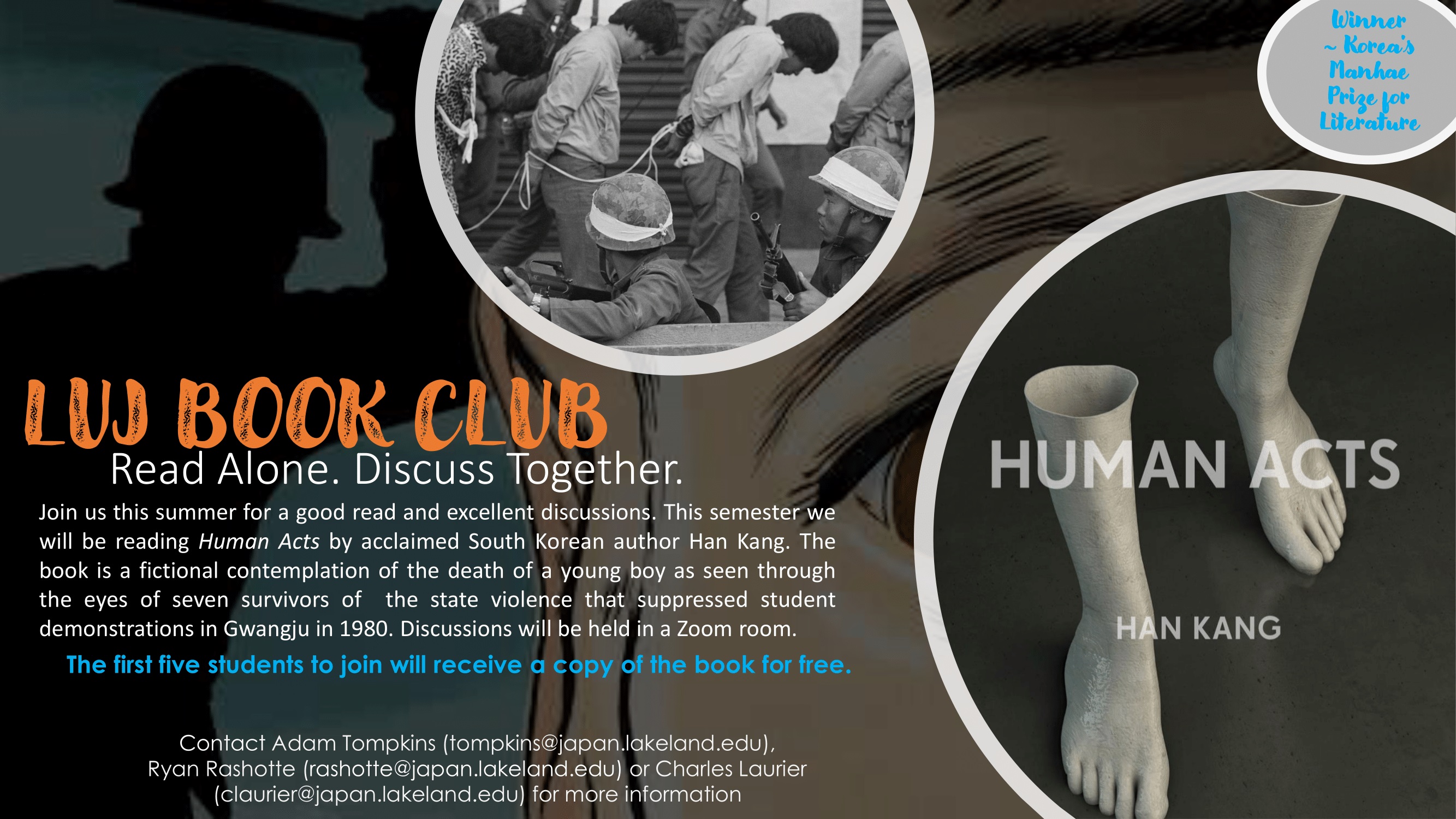 LUJ students,
It looks like the LUJ Book Club is at it again this semester with yet another intriguing as well as timely book selection. Take a look at the following message from Dr. Tompkins for more information on how to get involved:
-----
Hi everyone,
Please consider joining the LUJ Book Club this semester. The club started over the April break and it was a really enjoyable experience. Students and faculty participated in the club and I think we all agree that the discussions about the story and contemporary parallels proved to be one of the high points of every week. We have another promising book, Human Acts, lined up for the summer semester. It was written by the award-winning South Korean author Han Kang.
Human Acts (book description)
Gwangju, South Korea, 1980. In the wake of a viciously suppressed student uprising, a boy searches for his friend's corpse, a consciousness searches for its abandoned body, and a brutalized country searches for a voice. Through interconnected chapters the victims and people in mourning encounter censorship, denial, forgiveness, and the echoing agony of the original trauma.
With the tumultuous developments in the world today, this book will likely generate plenty of opportunity for comparison and a rich discussion. The reading will be divided into several parts so that it will be easy to balance with your coursework.
Students, alumni, faculty, and staff are invited to participate. At least the first five students to join will receive a free copy of the book.
If you are interested, please contact: Adam Tompkins (), Charles Laurier (), or Ryan Rashotte ().
-Student Affairs