To all students,
We're delighted to announce this historic and memorable day of transformation for Lakeland.
From July 1st (Fri.), Lakeland College will become LAKELAND UNIVERSITY. A reception will be held on the 1st floor, and we encourage everyone to come and join in the celebration.
Please see details below.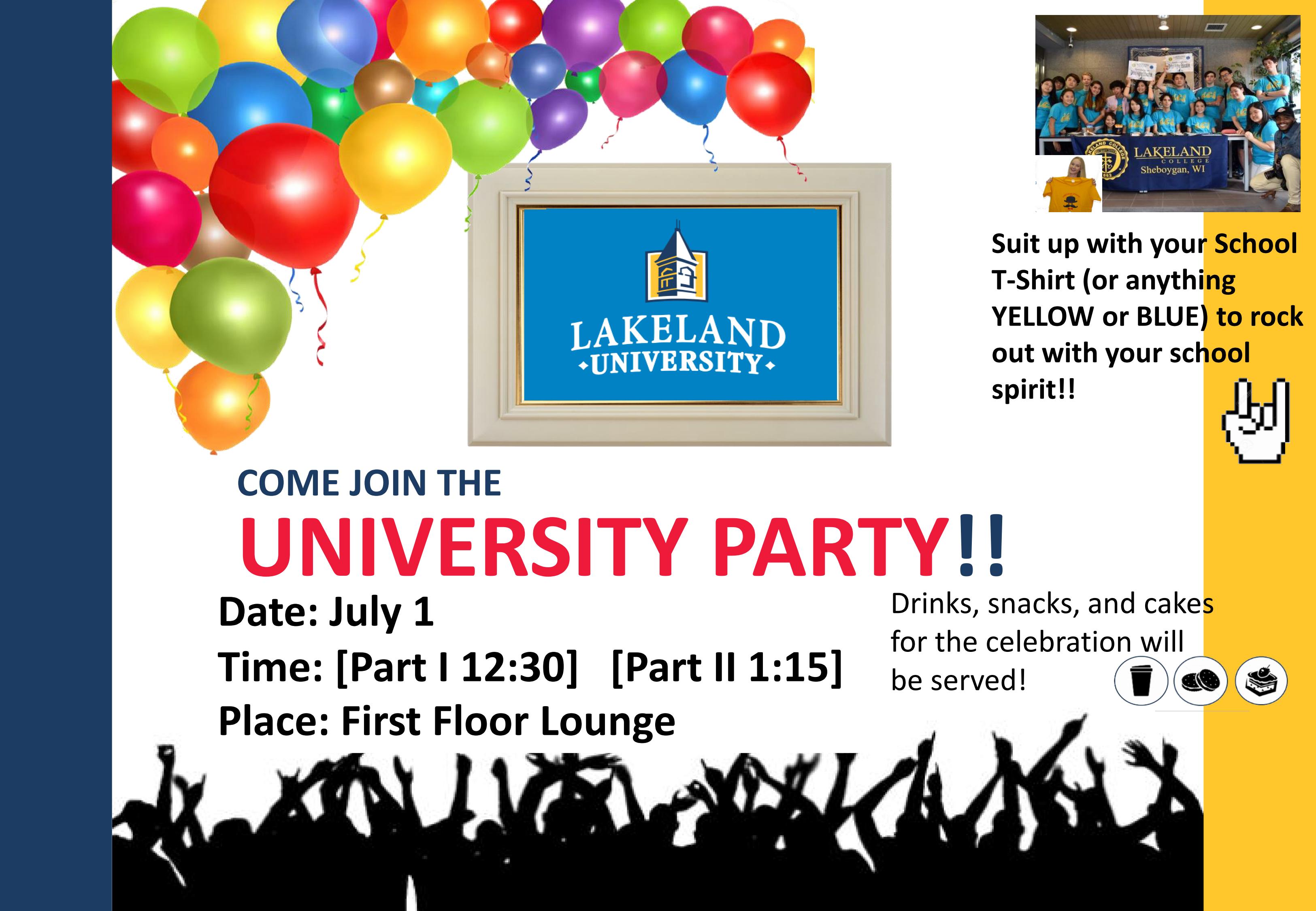 Please try to arrive at the start of the event, and come wearing your Lakeland t-shirt (either yellow or blue)!
Looking forward to see you all!!

Administrative Office