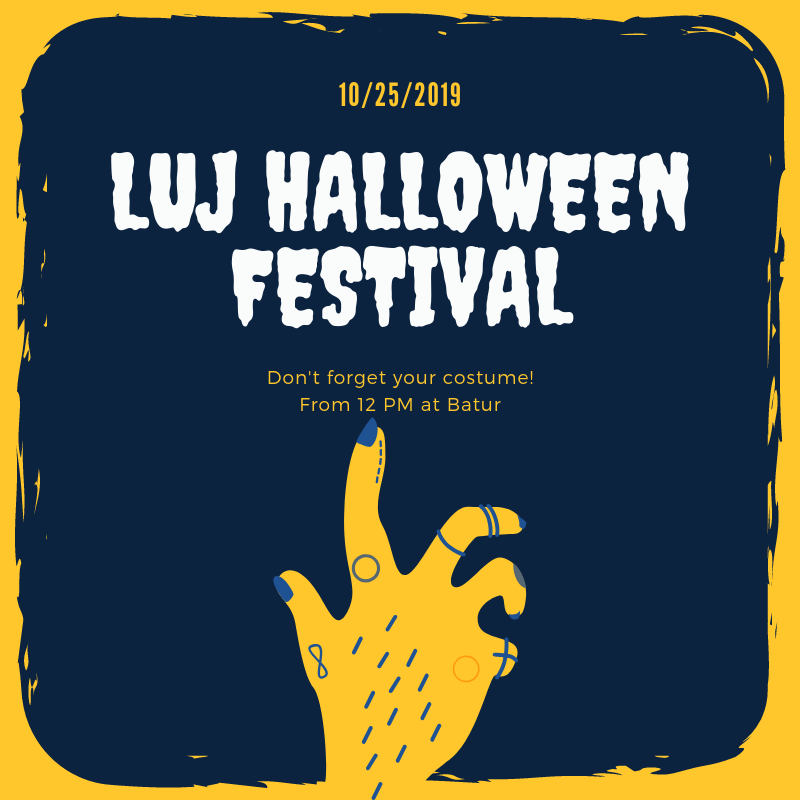 LUJ students, faculty, and staff alike,
This year's LUJ Halloween Festival brought to you by the festival's committee will be held on October 25th. Be prepared for a great variety of performances, activities such as marshmallow tossing, and overall an enjoyable time. A raffle will also be held

—so don't forget your costume

—as wearing one will get you two tickets instead of just one; getting you that much closer to great prizes. Hope to see you all there and have a nice day.
Location: BATUR
Address:
〒160-0021 東京都新宿区歌舞伎町
2丁目4−10 KDX東新宿ビル 1F
Time: From 12:00 P.M.