Dear all,
On May 19th (Sat.), there will be a walking historical tour at Showa Kinen Park.
This park is different from any other ordinary park, it has very deep historical background for both Japan and the U.S.. Media like Tokyo Newspaper covers this event as you can see down below.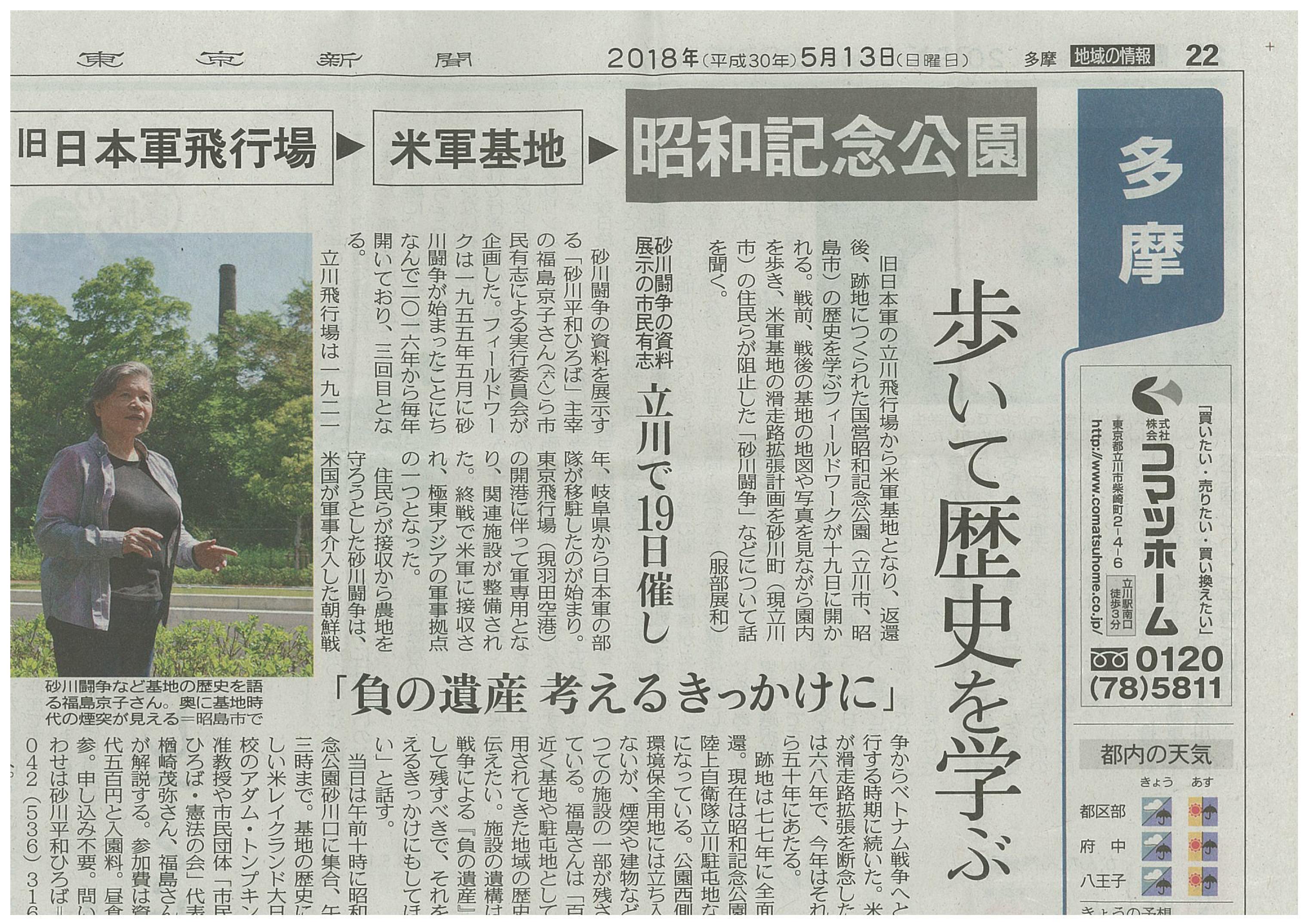 Our history course professor, Dr. Tompkins as big advocate of this histrorical site could give you more information of this event.
If you are interested and would like to particiate this event, please contact him via luj email (

.edu).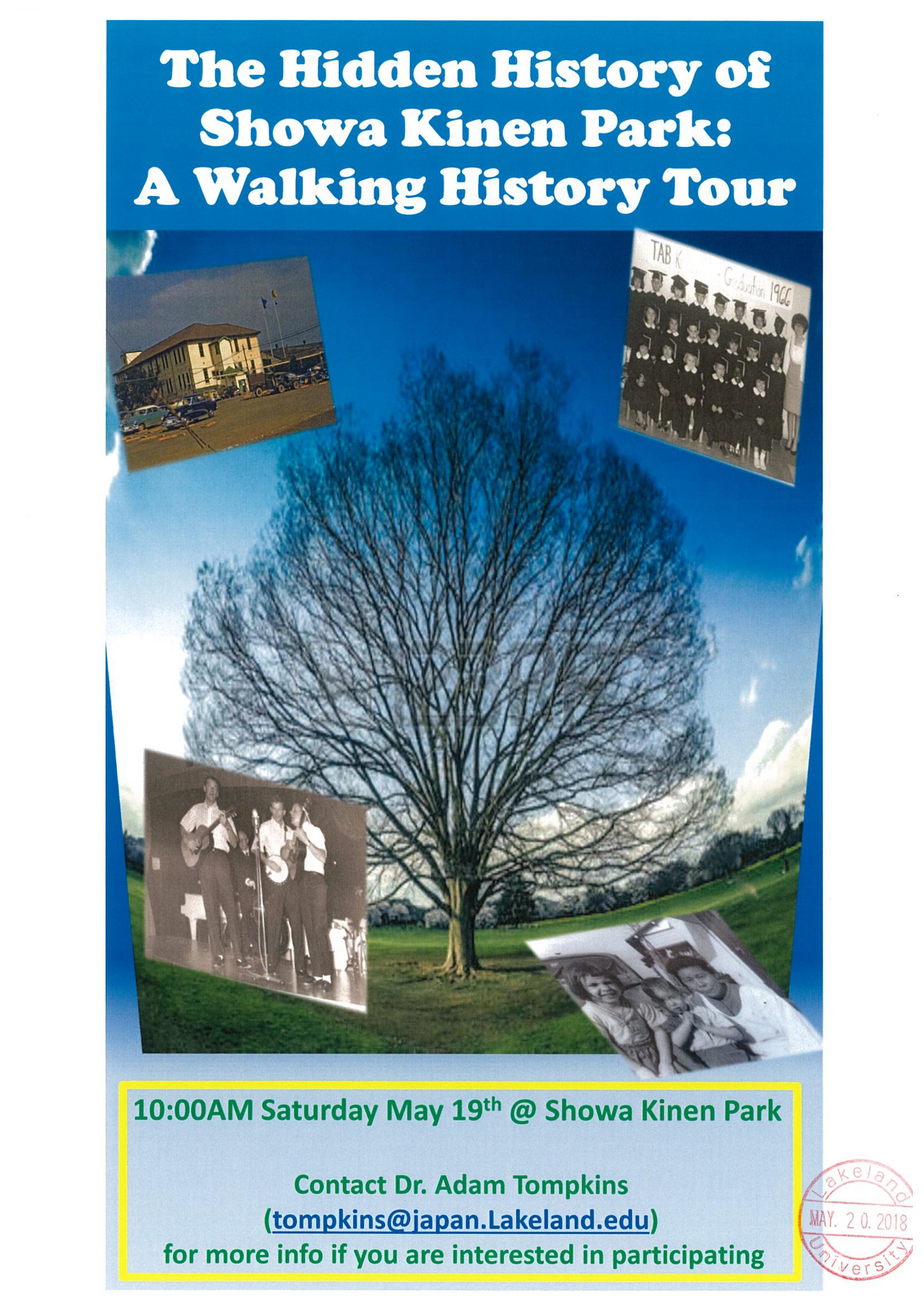 LUJ Administrative Office