Dear ALL LUJ Students,
As new semester starts from Sep. 4th, please come to the 7th floor of main building and validate your student ID card after

Sep. 4th

.
It expires every semester, so your student ID expires on Sep. 3rd unless you receive the stamp from the Administrative Office.

If you have any overdue payment, you cannot renew your student ID card so please make sure that you have paid all the payment to the school.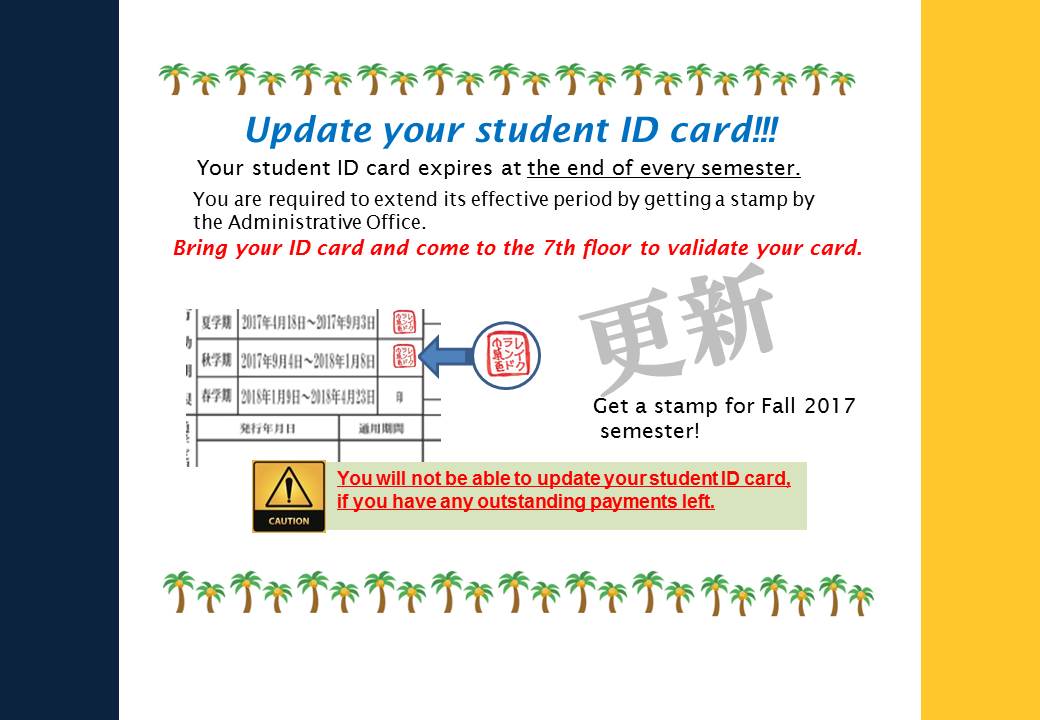 Administrative Office