Dear ALL LUJ Students,
As new semester starts from May 8th, please come to the 7th floor of main building and validate your student ID card after

May 8th

.
It expires every semester, so your student ID expires on May 7th unless you receive the stamp from the Administrative Office.
Some of you have not yet exchanged your student ID card in past semester which also means you have not yet updated the card by receiving the stamp from the office.
It might take few minutes to transfer the sticker from old card to new one, but you need to com
e and update your card as the new card has more information printed on it.

If you have any overdue payment, you cannot renew your student ID card so please make sure that you have paid all the payment to the school.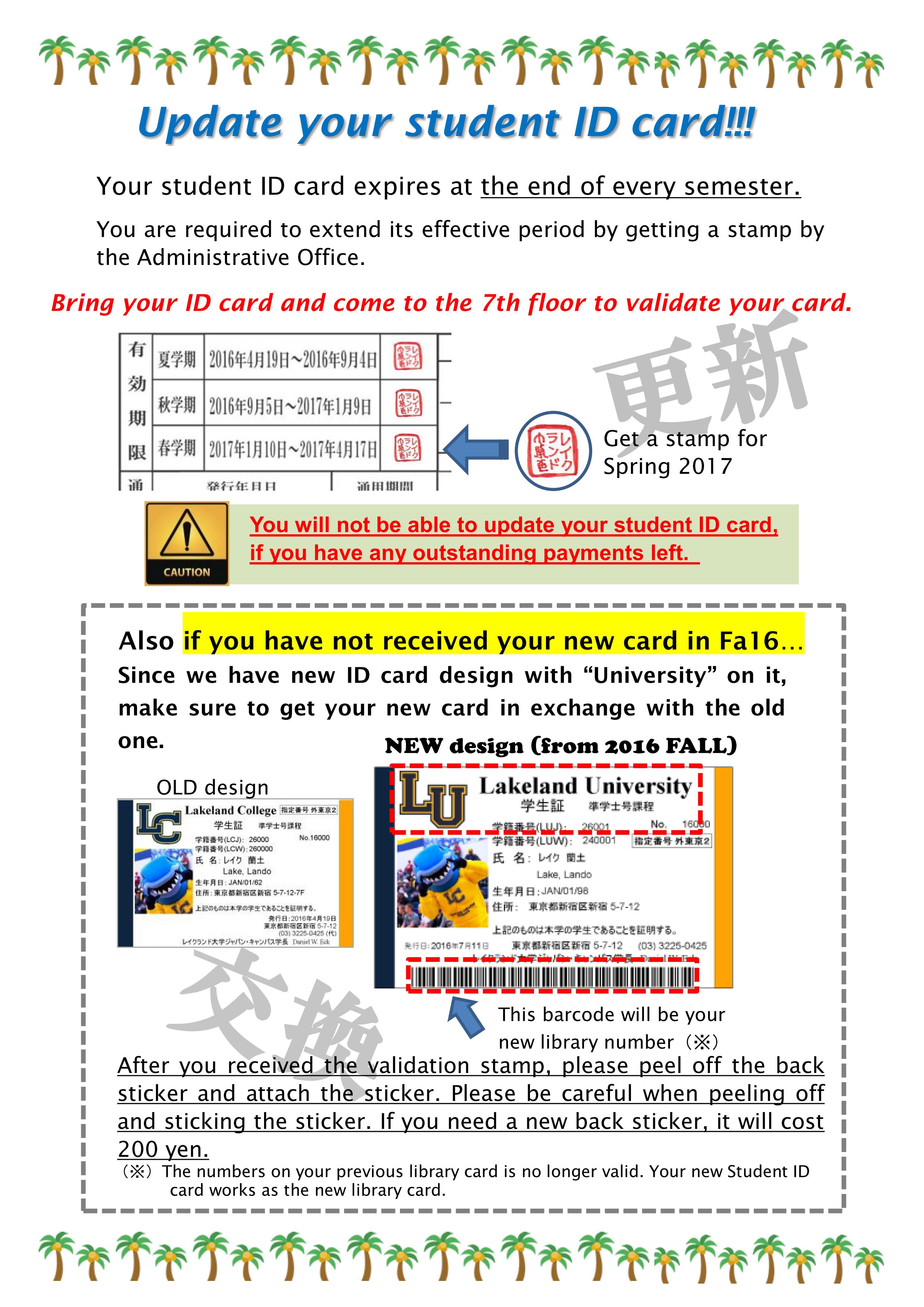 Administrative Office