Philippe Debroux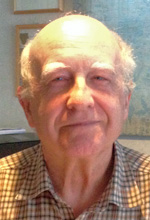 Adjunct Professor of Business
Miscellaneous Information
Philippe Debroux is a Belgian citizen resident in Japan since the 1970s. Graduated in economics from Brussels Free University he has a PhD in applied economics from the same university and hold MBA degree from INSEAD (France). After working for nine years in two Japanese companies he shifted to the academic world in 1985, first at Brussels Free University and afterwards at Okayama University, Hiroshima City University and Soka University.
Emeritus professor of international business at Soka University since April 2017 he is currently part-time lecturer in the same university and visiting professor of international human resource management at Open University (Vietnam) and Rennes University (France).
His research focuses on international human resource management, innovation and entrepreneurship in Japan and Southeast Asia. Author of a number of academic articles, mainly focusing on international human resource management and human resource management in Japan, his recent book publications include Female entrepreneurship in Asia (Chandos), 'Asia's Turning Point' (John Wiley and Sons), and 'Innovation in Japan' (Routledge, edited with Keith Jackson).