Articles
Aigul Kulnazarova, Ph.D.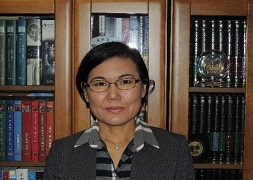 Dr. Aigul Kulnazarova is Professor of International Relations and International Law at Tama University, Japan. Previously, she has been the Japan Foundation Invited Fellow at Nagoya University, Japan, and the Dean of Law School at Kazakh-American University, Kazakhstan, among other duties.
In 2013, Dr. Kulnazarova joined as Senior Research Fellow and a member of The Global History of UNESCO Project at Aalborg University, Denmark, funded by Danish Research Council. She also serves as International Adviser and Consultant on Japan to the international project, focusing on the global impact analysis of OECD's educational programs and policies, supported by Aalborg University Talent's Grant. Dr. Kulnazarova's research engages with contemporary debates in peace and security studies, international relations, human rights and international organizations, mainly around issues of global governance, international peace, multilateral institutionalism, difference, and diversity.
Her most recent publications include UNESCO Without Borders: Educational campaigns for international understanding, edited with Christian Ydesen (Routledge, 2016).