Charis Chia - Life is About Finding and Creating Yourself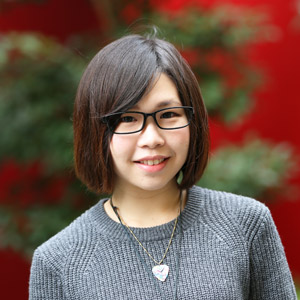 It wasn't easy adapting to the education system and new environment but Lakeland University Japan (LUJ) definitely brought out the best in me. Coming out of my comfort zone and immersing myself into a whole new world helped me to grow as an individual. Everyone is unique and has their own strengths and weaknesses. What better to do than to make the best out of the situation? Besides, what's life without a little adventure?
To be honest, the environment in LUJ is pretty awesome, it's like a family and everyone is very friendly. Interacting with students from different cultures and backgrounds helped open the world for me. The class sizes are small so it's easy to pay attention and make friends. The teachers are also very passionate and helpful. Thanks to that, I was able to meet some of the most inspirational people and that helped me to stay motivated and inspired. Also, because I am able to choose from a variety of classes, I was able to figure out what field of study I am interested in. After enrolling in LUJ, I was able to gain unforgettable memories and invaluable experiences in life.
I realized that if wanting to achieve my goals would mean that I have to come out of my comfort zone and working ten times harder, it's about doing that. If it's about making mistakes and learning from them, it's about doing that. I don't regret my choice in enrolling into LUJ because I know all this hard work is going to pay off. In fact, coming to this school is one of the best choices I have yet ever made. Thanks to LUJ, I'm ready to take flight to a brighter future. Life isn't simply about finding yourself, it's also about creating yourself.