Andressa Sacht - Lakeland is... Friends, Family, Fun, and For Everyone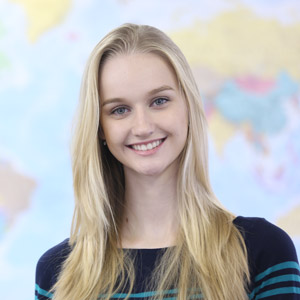 I first came to Japan in 2009 with the purpose of working for a short period. Two months of living in Tokyo were enough to have me fall in love with the Japanese culture. During the following three years, I came back to Japan at least twice a year. In 2012, I decided it was time to embrace the love, and I moved to Japan.
I started to work when I was thirteen years old with the hope of helping my family financially. It was hard to work and study at the same time, so I had to abandon high school. After I had moved to Tokyo, I completed my high school degree through an online program.
I was not very confident of my English skills; I could speak it, but I could not write it. The thought of the hardship ahead made me want to give up going to college many times, but the first time I went to Lakeland University Japan Campus (LUJ) for a visit, I knew this university was the one for me. Applying to LUJ was very easy; the office staff was very kind and made every step of the application process easy and clear to understand. During the first semesters, I struggled with my English writing skills, but the faculty members were always available to help me with anything I ever needed regarding my classes. What I like most about LUJ is that everyone that works here is always willing to help; there is a family-like feeling that I have never felt anywhere else before.
The diversity of students is another great feature of LUJ. I have met people from eight other countries while studying here. The internationalism of students is, I believe, excellent for our understanding of other people's cultures and even our own culture. Before entering LUJ, I did not know what I was going to choose as a major. After experiencing the great variety of classes and subjects available, picking my major has become easier.
LUJ is... friends. LUJ is... family. LUJ is... fun. LUJ is... for everyone!!!