Student Suggestion / Complaint Forms
Students can use this form to submit a complaint after they have failed to resolve the issue through ordinary channels.
Suggestions / complaints may be submitted anonymously; however, unless you include your contact information, LUJ will be unable to investigate your complaint or respond back to you regarding the matter. Completing all the fields will help ensure your complaint may be directed to the proper university officials.
Charlie Stockman
Mr. Charlie Stockman has served as the Director of International Programs at Lakeland University Japan since 2015. A native of Wisconsin, he has played a variety of roles within Lakeland University since 2003. Mr. Stockman earned both his undergraduate degree (Hospitality Management - 2005) and Master's degree (M.B.A. - 2015) from the Lakeland University home campus in Wisconsin. He served as the Coordinator for International Recruitment at LUJ (2007 - 2012) prior to taking on his current Director role and teaching business courses in LUJ's undergraduate program.
Mr. Stockman manages an active schedule coordinating projects between Lakeland's Wisconsin and Japan campuses. He also serves as the supervisor for LUJ's Hospitality Club, Alumni Association, and specialized business courses to outside companies in LUJ's Open College.
Sandra Shoji
Ms. Sandra Shoji, a transplanted Minnesotan, has an M.S. Ed. from Temple University. She also earned a Diploma from the four-year wine business program at the Wine & Spirits Education Trust, London. Later, Ms. Shoji became a certified wine instructor. She has also studied at the renowned Institute of Masters of Wine, London.
Ms. Shoji has been a wine instructor for 18 years at Temple University Japan and a university instructor at various Japanese universities since 2001. Ms. Shoji has been the wine columnist for a Japanese national newspaper, a wine marketing journalist for American and German wine business magazines, and a certified judge for the annual International Japan Wine Challenge.

Aileen Inoue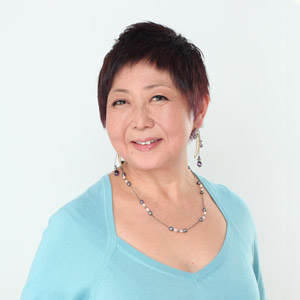 Ms. Aileen Chizuru Inoue is an English Communication instructor and a professional floral designer and educator from San Francisco, California. She is a bilingual 4th generation Japanese-American and has an extensive background in various cultural and educational career that covers over 40 years of experience from teaching English and Japanese.
Ms. Inoue is also a professional floral designer and instructor and currently is the General Manager of Japan for the American Institute of Floral Designers, a non-profit organization and only certified professional floral designer association in the United States.

Iskra Gencheva, Ph.D.
Dr. Gencheva is a Professor of Humanities and History at Lakeland University Japan and a Visiting Professor of Ancient History and Culture at the University of Tokyo. She has graduated from the University of Sofia "St. Kliment Ohridski" with a Master's degree in Classics and Literature, and a Doctoral degree in History. Her research, academic presentations, and publications are on various aspects of Ancient History and Late Antiquity.
For her academic achievements, Dr. Gencheva was awarded research fellowships from several prestigious foundations and centers of academic excellence, among them the National Endowment for the Humanities (NEH) - the USA, State Scholarships Foundation (I.K.Y.) – Greece, and Max Weber Center for Advanced Cultural and Social Studies - Germany.
As a professor at Lakeland University Japan, Dr. Gencheva created and successfully developed a project Vox Humana, whose collaboration with the Hansen's disease museums in Japan resulted in official recognition of LUJ students' volunteer work by the Ministry of Health, Labor and Welfare of Japan.