Cheryl Silverman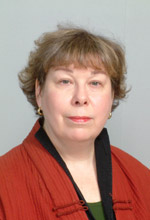 Adjunct Professor of Anthropology
Miscellaneous Information
Courses
Anthropology of Japan
Introduction to Anthropology
Cultural Anthropology
US-Japan Relations
Cheryl Silverman holds a PhD in Anthropology from Columbia University, MIA (Master of International Affairs) from the East Asian Institute of Columbia University's School of International and Public Affairs (SIPA), and EdM (Master of Education) from Columbia University Teachers College. She began her anthropology studies at the University of Illinois, Urbana, where she was inspired by visiting paleoanthropologist L.S.B. Leakey.
Following completion of her studies at the University of Illinois, Dr. Silverman spent two years in Iran with the Illinois Tehran Research Unit, a joint project of the University of Illinois and Tehran University. During that time, she traveled in Afghanistan, Israel, Lebanon, and other countries in the region.
Dr. Silverman's doctoral fieldwork was carried out in Japan, with Fulbright and Wenner-Gren Foundation research grants and affiliation at Tokyo University. Prior to her association with Lakeland, she applied her anthropology training and Japanese language skills in a corporate career at a major Japanese media company in Tokyo.
Specialized in cultural anthropology and the anthropology of Japan, Dr. Silverman is also versed in themes of transnationalism, applied anthropology, and comparative issues of race, class, and ethnicity. She has a strong background in diaspora studies, particularly concerning the Japanese and Jewish experiences.
Dr. Silverman teaches Lakeland's anthropology survey courses and the Anthropology of Japan course, as well as the interdisciplinary U.S.–Japan Relations. She encourages students to develop a critical perspective and to explore contemporary social and geo-political issues in their daily lives and in the world around them.