Outside Shinjuku
Student activites, parties, and class field trips take our students to numerous sites within the city limits, where the energy and diversity of Tokyo are waiting to be discovered. The circular Yamanote Line rings the Imperial Palace, stopping at major sites in the city: Tokyo Station, the Ginza, Electric Town in Akihabara, the grand park and zoo at Ueno, major shopping districts in Ikebukuro, Shibuya, and Shinjuku, right down to the trendy fashion Mecca of Harajuku. Within the circle is the seat of Japan's government, Tokyo Tower, the International embassy districts of Azabu and Roppongi, with numerous museums, galleries, sports stadiums, parks, towers, and so much else in between. (Did we forget to mention Tokyo Disneyland?) Just a very few places our students visit: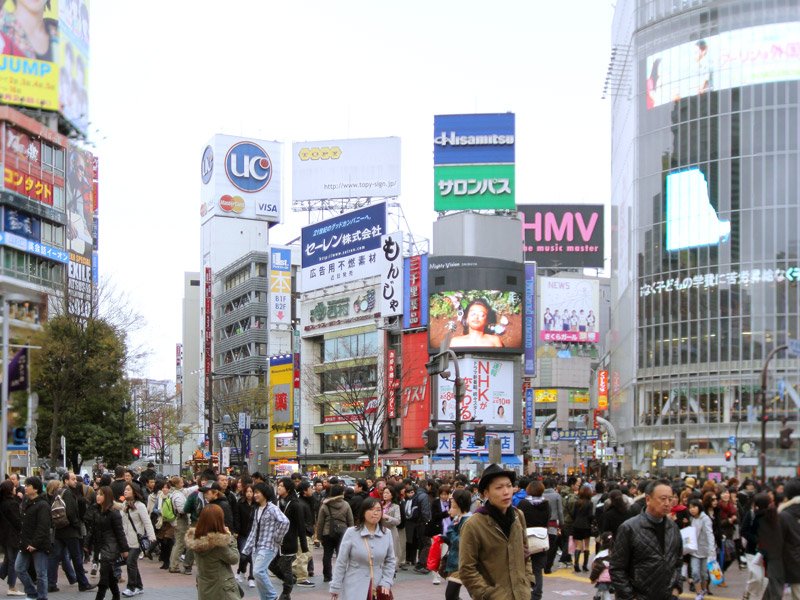 Shibuya (7 minutes)
Tokyo's center of contemporary fashion and shopping.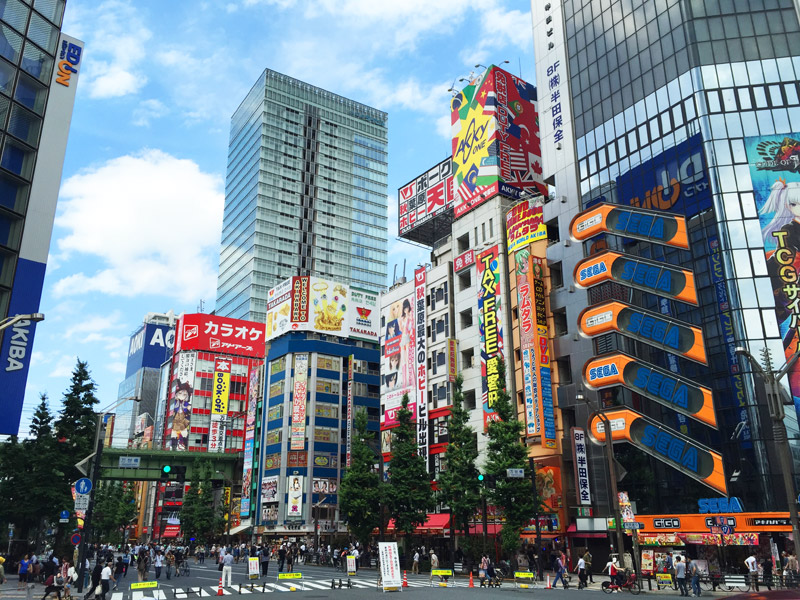 Roppongi (9 minutes)
Expatriate enclave and home to major multinational institutions.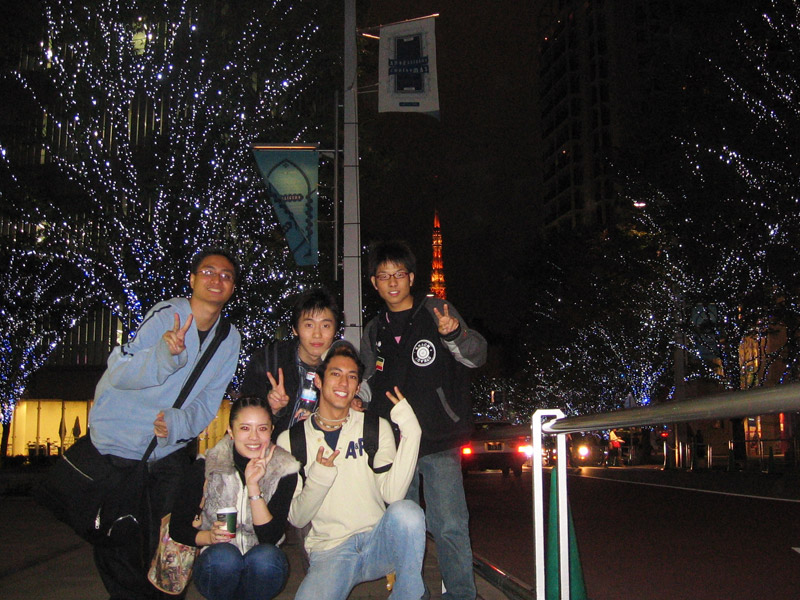 Akihabara (15 minutes)
The epic center of otaku culture in Japan, featuring technology, anime and manga.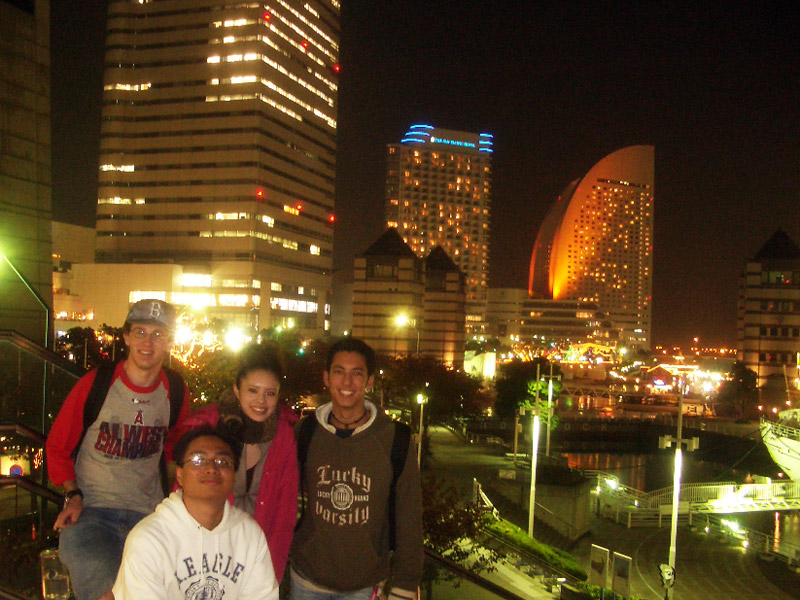 Yokohama (30 minutes)
Neighboring port city and home to Japan's largest Chinatown.
Japan's small size means that so much of the country is just a day trip away, and there is no shortage of natural beauty and history in Tokyo's Kanto region. Right next door is historic Yokohama, and its famous Chinatown. Nearby you'll find the mountains of Western Tokyo, including the popular Mt. Takao, or the famous Kamakura, home to the great outdoor statue of Buddha, with the beaches and small Islands around Enoshima just nearby. Not far from there are the resorts of the Izu peninsula. To the north are the nature resorts of Nasu Kogen, and the famous city of Nikko, home to the Three Monkeys and spectacular Autumn forests challenging even those of New England. Northwest has the popular mountain resort of Karuizawa, with excellent skiing in winter. And, as always, the iconic Mt. Fuji, open for climbers in the summer, with resorts dotting the landscape all around the mountain and its treasured five lakes. You can find waterfalls, historical villages, ancient castles, and especially hot-spring resorts—too many places to visit in a lifetime.
Kamakura (1 hour)
Often called the "Kyoto of Eastern Japan", this tourist-popular city offersnumerous temples, shrines and other historical monuments in addition to the largest bronze Buddha statue.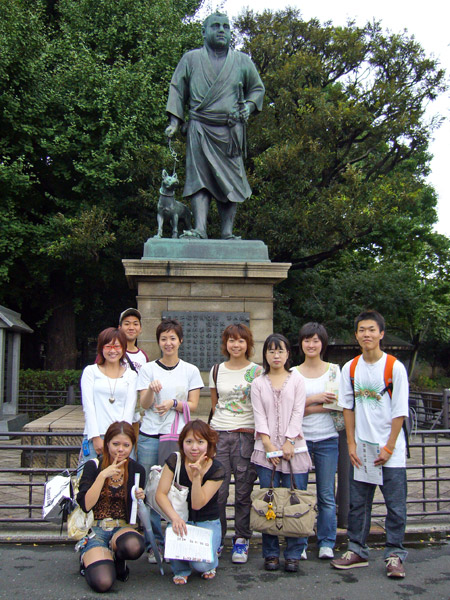 Ueno (22 minutes)
Home to Ueno Park, Zoo and the National Museums of Art.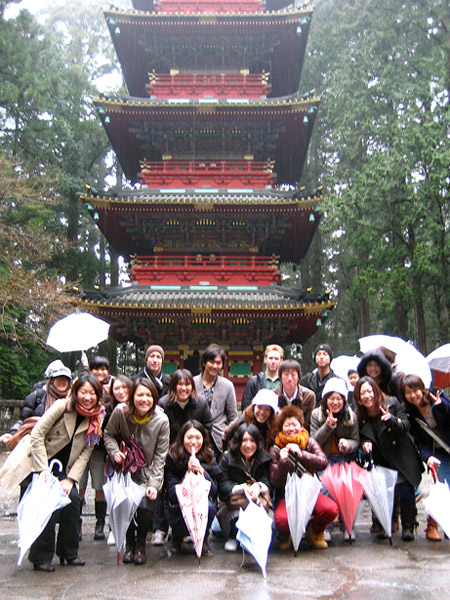 Nikko (2 hours)
A resort along Japan's Romantic Road at the entrance to a national park, Nikko boasts awesome autumn leaves, relaxing hot springs, and a historical homage to the Tokugawa Shogun, and is home to the Three Wise Monkeys, known for not speaking, seeing, or hearing evil.
Mt. Fuji (2 hours)
A national treasure and maybe most famous icon of Japan, you can join our staff and students once a year for an exciting night climb to the peak.