We offer many Student Development services to our students, including the following: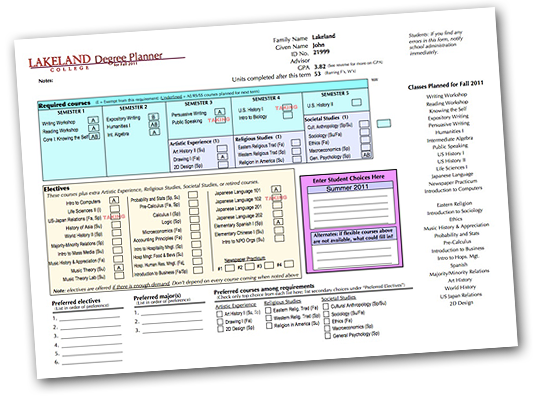 Academic Advising
Our academic advising is a collaborative process between students and faculty members based on the belief that each individual is capable of lifelong success.
Faculty advisors guide the development of students as they discover, clarify and work toward their educational and life goals. Academic advisors not only answer questions about campus resources, majors and course selection, but also assist in the development of strategies to help each student accomplish both short and long-term objectives.
Students should be sure to get to know your advisor and make the most of this key relationship.
Tutoring and Office Hours
Our goal is to ensure the academic success of all our students. We understand some students may be underprepared for the demands of certain classes, while others may be advanced but looking for even more. We take a collaborative approach to academic support, ensuring all students are able to meet the course demands and achieve academic excellence.
We pride ourselves on maintaining a low student-to-teacher ratio (15:1), and each professor already provides "Office Hours" each week so that students can come and ask questions they may have. But in addition to these helpful services, our Learning Center matches students with tutors who provide FREE one-to-one assistance that may not be available in the classroom.

Whether you're trying to pass a course or maintain a good GPA, working with a tutor can be extremely beneficial.
Office Hours: our faculty members are engaging not only in class, but outside as well. Faculty offices are typically open and available for students multiple hours throughout the week for students to ask questions, discuss coursework, and stay on top of their studies.
Disability Accommodations
Our goal is to provide reasonable and effective accommodations for students who present appropriate documentation of a disability so that those students have an equal opportunity to achieve academic success and to do so in a way that is timely, respectful of the dignity of the student, and empowering for the student.