Campus Life
Facility & Maintenance Work Orders
Please fill out the form below to submit a facility and/or maintenance work order request.
All request orders will be handled in the order they are received. If any follow-up or additional information is required, please contact the LUJ Facilities Management department at .
Outside Shinjuku
Student activites, parties, and class field trips take Lakeland students to numerous sites within the city limits, where the energy and diversity of Tokyo are waiting to be discovered. The circular Yamanote Line rings the Imperial Palace, stopping at major sites in the city: Tokyo Station, the Ginza, Electric Town in Akihabara, the grand park and zoo at Ueno, major shopping districts in Ikebukuro, Shibuya, and Shinjuku, right down to the trendy fashion Mecca of Harajuku. Within the circle is the seat of Japan's government, Tokyo Tower, the International embassy districts of Azabu and Roppongi, with numerous museums, galleries, sports stadiums, parks, towers, and so much else in between. (Did we forget to mention Tokyo Disneyland?) Just a very few places our students visit: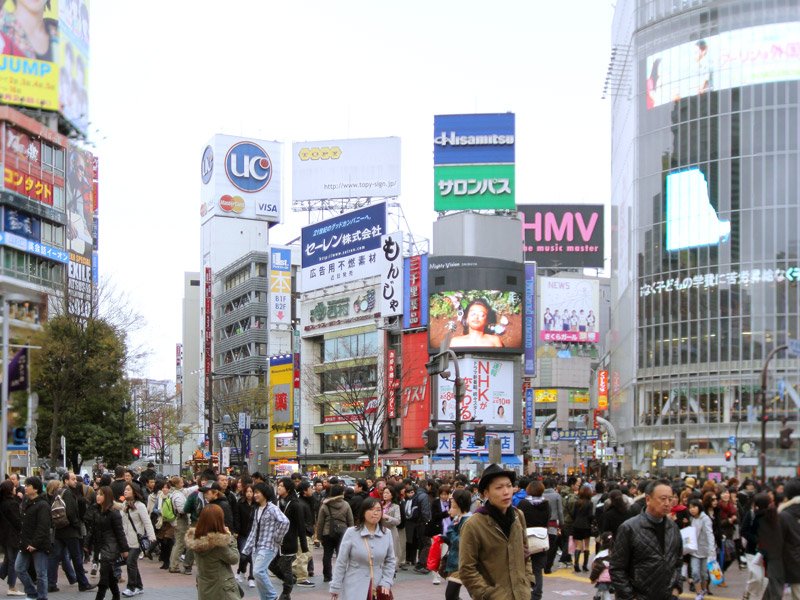 Shibuya (7 minutes)
Tokyo's center of contemporary fashion and shopping.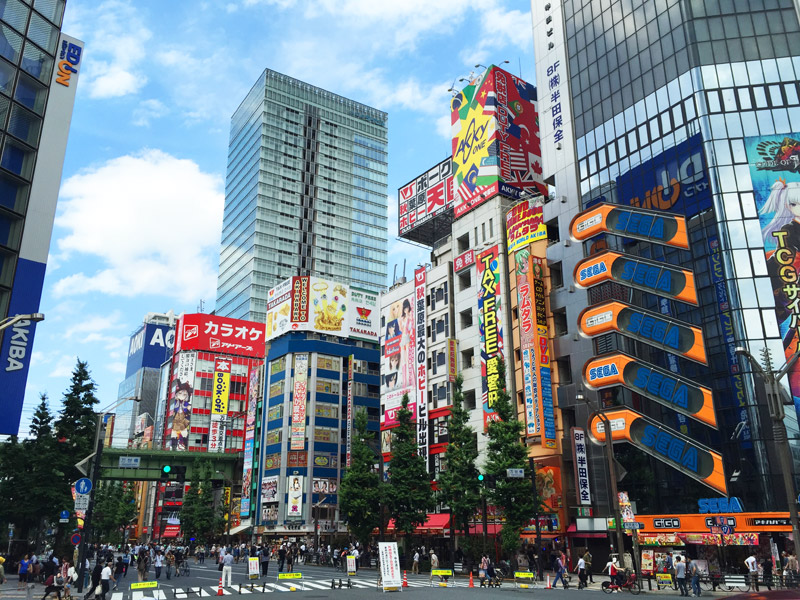 Roppongi (9 minutes)
Expatriate enclave and home to major multinational institutions.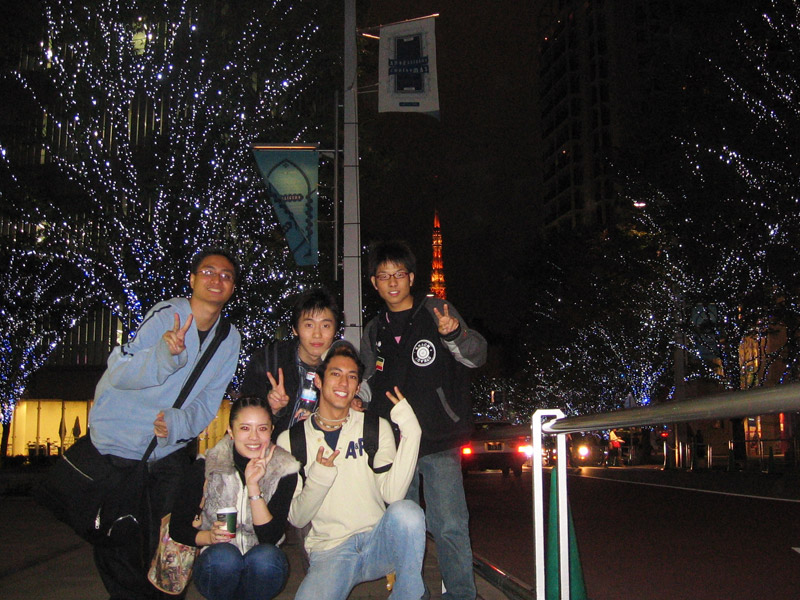 Akihabara (15 minutes)
The epic center of otaku culture in Japan, featuring technology, anime and manga.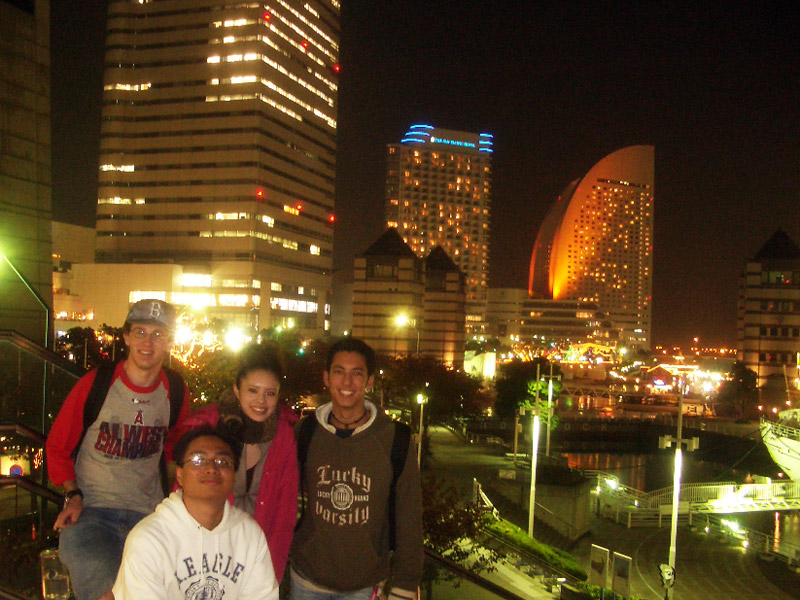 Yokohama (30 minutes)
Neighboring port city and home to Japan's largest Chinatown.
Japan's small size means that so much of the country is just a day trip away, and there is no shortage of natural beauty and history in Tokyo's Kanto region. Right next door is historic Yokohama, and its famous Chinatown. Nearby you'll find the mountains of Western Tokyo, including the popular Mt. Takao, or the famous Kamakura, home to the great outdoor statue of Buddha, with the beaches and small Islands around Enoshima just nearby. Not far from there are the resorts of the Izu peninsula. To the north are the nature resorts of Nasu Kogen, and the famous city of Nikko, home to the Three Monkeys and spectacular Autumn forests challenging even those of New England. Northwest has the popular mountain resort of Karuizawa, with excellent skiing in winter. And, as always, the iconic Mt. Fuji, open for climbers in the summer, with resorts dotting the landscape all around the mountain and its treasured five lakes. You can find waterfalls, historical villages, ancient castles, and especially hot-spring resorts—too many places to visit in a lifetime.
Kamakura (1 hour)
Often called the "Kyoto of Eastern Japan", this tourist-popular city offersnumerous temples, shrines and other historical monuments in addition to the largest bronze Buddha statue.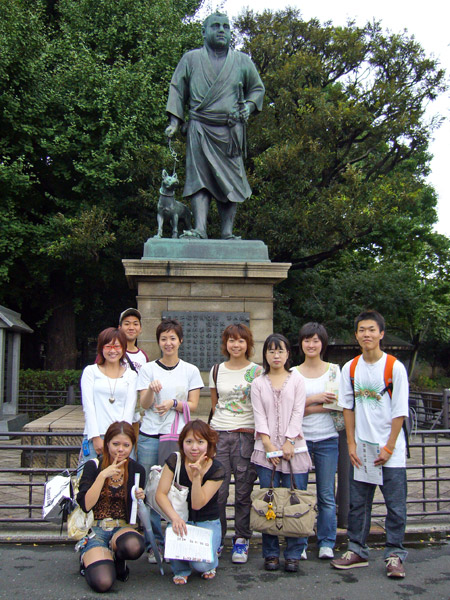 Ueno (22 minutes)
Home to Ueno Park, Zoo and the National Museums of Art.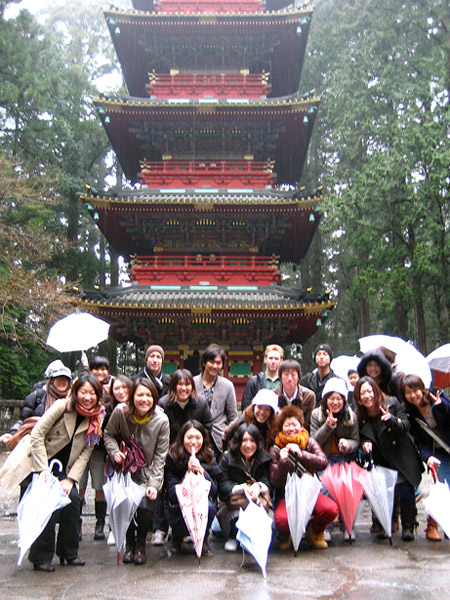 Nikko (2 hours)
A resort along Japan's Romantic Road at the entrance to a national park, Nikko boasts awesome autumn leaves, relaxing hot springs, and a historical homage to the Tokugawa Shogun, and is home to the Three Wise Monkeys, known for not speaking, seeing, or hearing evil.
Mt. Fuji (2 hours)
A national treasure and maybe most famous icon of Japan, you can join our staff and students once a year for an exciting night climb to the peak.
Entertainment & Shopping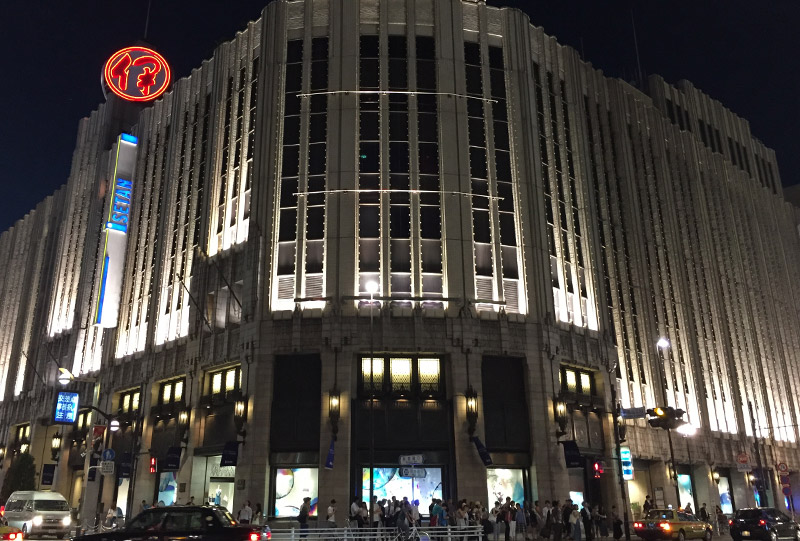 Shinjuku offers countless opportunities for shopping and entertainment. Home to several major department stores (Isetan, BicQlo, Marui, Odakyu, Keio, and Lumine), major brand outlets (Gucci, Tiffany's, BCBG Max Azria, Prada, Chanel—our international students even spied Ariana Grande at the Shinjuku Coach shop on one of our orientation walking tours), and endless shops and boutiques. Shinjuku is also home to a half dozen major electronics and camera stores, making it a close second to Akihabara—which itself is just a short train ride away.
Entertainment is everywhere. There are four major cineplexes and several other movie theaters within a ten minute walk of the school, including the Wald 9 and the 12-screen Toho Cinemas, which famously has a life-sized Godzilla lurking on the roof! Several live theater venues and music clubs showcase up-and-coming musicians of all genres, and Tokyo in general is home to a veritable Broadway of Japan, with shows like Wicked, Lion King, Mamma Mia, and much more always on the Marquee.
Shinjuku is also well known for affordable, authentic Japanese food. There are literally hundreds of ramen shops, sushi and other small restaurants, as well as izakaya pubs surrounding the college campus. Any kind of cuisine you can imagine can be found nearby. A short walk from the Lakeland campus is the popular Shin-Okubo, aka "Little Korea", Tokyo's largest concentration of Korean restaurants and markets.
You'll never get tired of roaming every major avenue and every back street looking for and finding yet another jewel of a shop you'd never heard of before. Along the way, you'll be amazed at Tokyo's zoning—the lack of it, that is—as you discover shrines and temples, pocket-sized parks, and seemingly ancient buildings tucked away on the most unexpected of places.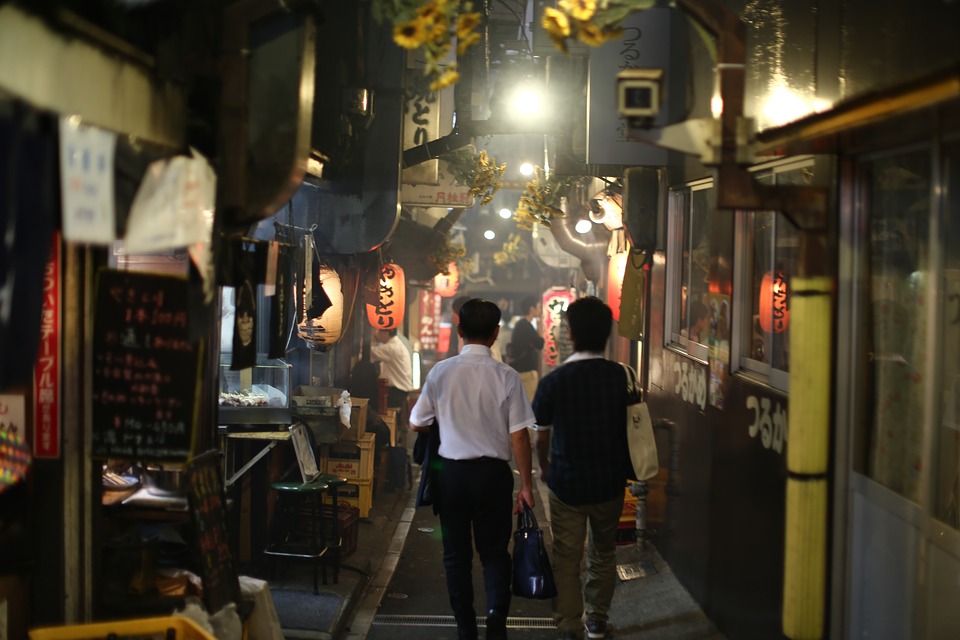 Culture & Escape
Have a passion for the Arts? How about escaping for a night hike with your classmates up Mt. Fuji? Whether you are the outdoor adventure type, artistic museum type, or anything in between...there are unlimited ways to fill in your weekends and semester breaks when you enter Lakeland Japan.
Despite the hustle and bustle of the area immediately surrounding Shinjuku Station, there are several tranquil spots nearby that can be used to escape. A 10-minute walk from our campus will put you at the front gates of the massive Shinjuku Gyoen Park, once an imperial garden but now open to the public. Beautiful scenery and landscape of temples, shrines, walking paths lined with benches and open space for relaxing can make this a great escape destination. LCJ students can take advantage of this 144-acre national garden and still make it back to class with ease! Not much farther away is Meiji SHrine, another huge park area around a magnificent, 170-acre Shinto shrine dedicated to the Meiji Emperor.
If you'd like some adventurous culture, how about the Samurai Museum (Motto: "Honor Above Life"), just a ten-minute walk from Lakeland's doors? If you get tired of that, there are many others, including a Fire Museum, Toy Museum, and even a special sword museum. However, if art and music are what you want, the Tokyo Opera City has a concert hall and art gallery, along with a variety of permanent and seasonal exhibits in halls around the neighborhood.
If that's not enough, then if you're with us in 2020, you'll be smack in the middle of to Tokyo Summer Olympics!
Campus Access

So you're thinking of joining us in one of the safest big cities in the world? Lakeland Japan is tucked away in a quiet corner of Shinjuku – the heart of Tokyo's entertainment district. The campus is perfect for commuting access, and the surrounding areas give the opportunity to experience contemporary Tokyo and all of its Japanese modern, artistic, international, and traditional offerings as well. One step into the campus as you're amongst friends and colleagues; a few steps out and a city of 35 million and unlimited opportunity is at your fingertips. New York may be the city that never sleeps, but Tokyo is the city that never ceases to amaze.
Lakeland Japan is easily accessed from the numerous train lines that feed into Shinjuku Station and several others nearby stations. The Guinness Book of Records considers Shinjuku Station the busiest train station in the world – serving over 3.5 million passengers a day! In between the station and our campus you will find shopping, dining, entertainment, movies, art, museums, skyscrapers, gyms, and a whole lot more.
There's no need to worry if this is your first time in Tokyo, or even your first time overseas. Our new student orientations will help guide you to a smooth start to your college life here. From how to maneuver around the city, to how to get a cell phone and open a bank account, our staff are here to make sure you are ready for an unforgettable experience with Lakeland Japan.
---
Shinjuku gives direct access to at least fourteen different train lines. Some even run through to connected lines; for example, if you catch the Fukutoshin Line, one of the closest to Lakeland Japan, it can take you north to Saitama through the Tobu Tojo Line, or to the mountain areas west of Tokyo on the Seibu Ikebukuro Line, or south through to Yokohama on the Tokyu Toyoko Line—all a ingle train ride away, no transfers. Most of Tokyo is directly connected to Shinjuku that way, and what's not is usually just a short transfer from there.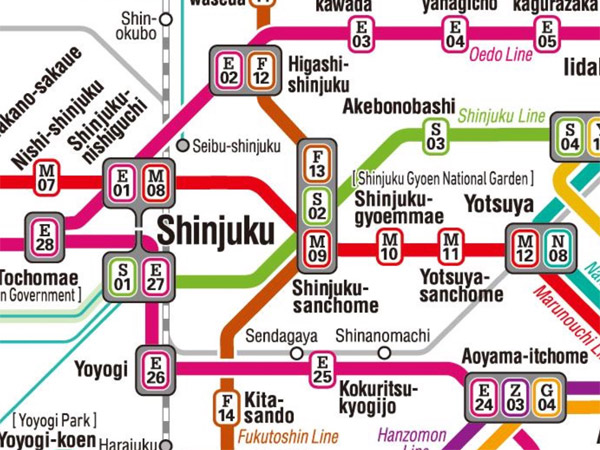 Train Lines in Shinjuku:
Yamanote Line
Chūō Line
Sōbu Line
Shōnan-Shinjuku Line
Saikyō Line
Narita Express
Seibu Shinjuku Line
Odakyu Odawara Line
Keio Line
Keio New Line
Marunouchi Line
Fukutoshin Line
Shinjuku Line
Ōedo Line
Lakeland Japan is fantastically placed to get you an