Transfer to Anywhere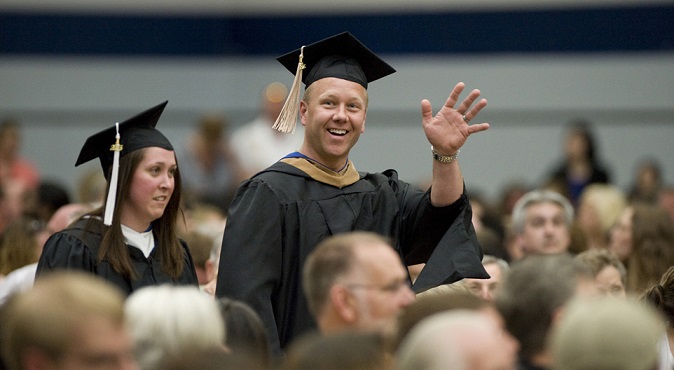 Pursuing a 4-year degree? Our students are too. This means earning your Associate of Arts degree at Lakeland Japan is only the first step in the adventure. Choosing which college or university to transfer to and complete a degree can be much work, but your advisors and our staff are here to help with every step along the way.
Transferring to the Lakeland home campus is always a top choice amongst our graduates. Guaranteed acceptance, priority student housing, and attractive academic scholarships are just some of the reasons behind that choosing that path. But Lakeland Japan graduates have the luxury of knowing that their credits and A.A. degree earned also set them up for transferring elsewhere - whether that be in the U.S., Japan, or even other institutions abroad.
Wondering where LCJ's degree can lead you? Check out our list of where our alumni have transferred and completed their 4-year degrees over the years.
U.S.A.

Lakeland College (WI) **
San Francisco State University
University of Nebrask, Lincoln
Eastern Oregon State University
Humboldt State University
University of Kansas
University of Oregon
San Jose State University
University of Arizona
Oregon Institute of Technology
California State University, Fullerton
Arizona State University
Western Oregon University
Academy of Art University
University of Central Arkansas
Oregon State University
Fashion Institute of Design & Merchandising
University of Missouri
University of Nevado, Reno
University of Hawaii, Hilo
Southeast Missouri State University
University of Nevada, Las Vegas
University of Hawaii, Manoa
Oklahoma State University
University of California, Berkeley
Bringham Young University - Hawaii
Oklahoma Central University
Univeristy of California, Davis
Chaminade University of Honolulu
University of Souther Illinois
University of California, Irvine
Hawaii Pacific University
The School of the Arts Institute of Chicago
University of San Francisco
Washing State University
Embry Riddle University
California State University, Chico
Western Washington University
Indiana University, Bloomington
California State University, Fresno
Eastern Washington University
Purdue University
Sonomo State University
Southern Utah University
Minnesota State University, Moorhead
California State University, Bakersfield
University of Wyoming
St. Cloud State University
California State University, San Bernardino
Sui Ross State University
Minnesota State University, Mankato
South Dakota University
Central Iowa College
Southwest Minnesota State University
North Dakota University
The University of Iowa
State University of New York, Plattsburgh
University of Wisconsin, Madison
University of Ohio
State University of New York, Buffalo
University of Wisconsin, Milwaukee
Ohio State University
State University of New York, Stony Brook
University of Wisconsin, Platteville
Mount Union College
City University of New York, Queens
University of Wisconsin, Superior
Otterbein College
City University of New York, Brooklyn
University of Wisconsin, La Crosse
The University of Maine
State University of New York, Fredonia
University of Michigan
University of Massachusetts, Boston
State University of New York, New Platz
Michigan State University
University of Massachusetts, Amherst
State University of New York, Binghamton
Grand Valley State University
University of Central Connecticut
City University of New York, College of Technology
The University of North Carolina at Charlotte
Indiana University of Pennsylvania
Marymount Manhattan College
Millersville University
Lebanon Valley College
Pennsylvania State University, University Park

University of Alaska, Fairbanks

Japan

Sophia University
Hosei University
Tamagawa University
Kanda University of International Studies
Tama University - School of Global Studies **
University of the Ryukyus
Tokyo University of Foreign Studies

Canada

University of Victoria
University of British Columbia
University of Lethbridge
University of Toronto
Trent University
York University
The University of Western Ontario
St. Thomas University
Memorial University
** established partnerships that guarantee transfer acceptance