Your Entry into Japan
Your support from Lakeland University Japan doesn't start on your first day of class; it starts well before that!
By the time you are accepted to the university, you will be very familiar with our admissions staff. And that's great, because they also make up part of our "Entry to Japan" support team. That means you will already have someone you know waiting for you the first time you visit the campus.

Prior to the start of each semester, a team of LUJ staff and volunteer students help you through the various steps to get you ready for LUJ life. Here are just some of things we will introduce to you throughout the Welcome Week:

International Student Orientation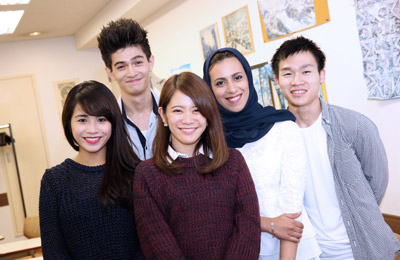 You will be provided with a guide to living in Japan: what you need to know about the city,

the university, and your student life.
Take a tour of our amazing campus location, Shinjuku, with some Lakeland student volunteers.

Discuss how to set up a bank account, and receive other tips on managing your personal finances abroad.

Learn how to obtain cell phones, shop for daily necessities.

Become familiar with the train system and other modes of transportation.

Review foreign residence cards, health insurance, visa sponsorship, and Japanese regulations.
Academic Orientations
Become oriented and comfortable with Lakeland's grading system, credits, campus hours, attendance policies, and more.

Discover all the student services LUJ offers (academic advising, free tutoring, counseling, faculty office hours).

Meet various members of the admissions and administrative staff who can help you throughout your time at LUJ.
Placement Testing & Course Registration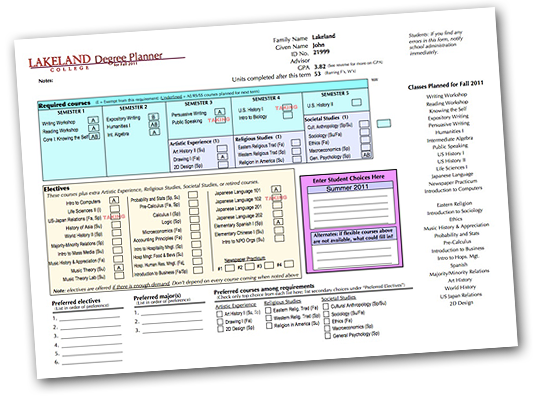 Placement tests will be conducted on orientation days. A reading and writing test will be done on the first day, followed by a math test on the following day. Results from these placement tests will help our registrars office guide you into courses for your first semester that fulfill program requirements and meet your interests.

By the end of welcome week, your first semester schedule will be in your hands and you'll feel completely ready to step through the doors for the first day of classes!