Lakeland College Japan Acquires University Status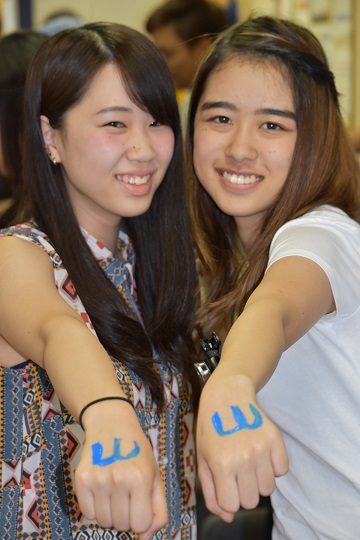 After providing quality education for students in Japan for a quarter of a century, Lakeland College, Japan Campus (LCJ) was renamed Lakeland University, Japan Campus, (LUJ) on July 1.

"The name of the Japan campus was changed because Lakeland's main campus in Sheboygan, Wisconsin had decided to upgrade its status to that of a university," explained Dr. Alan Brender, Associate Dean of Lakeland College Japan. "We will thus move into our second quarter century of education in Japan with the status of a university."

"This is more than a name change," commented Daniel Eck, president of Lakeland College. "We are responding to student and employer needs and the wave of developments impacting higher education."

Lakeland College had been functioning as a university, according to US academic definitions, for many decades, offering numerous majors leading to a four-year degree and three graduate level programs.

Although there are many famous four-year-colleges in the US, such as Swarthmore College, Amherst College, Dartmouth College and Hunter College, the term "college" has different meanings in other countries.

"Internationally," said Eck, " a 'college' is a technical college, or, in some cases, a high school program. International students have been the focus for Lakeland for decades, and this will help expand our reach."

The name change was the first for Lakeland College since 1956, when officials decided to create Lakeland College from a divinity school, called Mission House College and Seminary, which was established in 1862. The divinity school was disconnected from the newly formed Lakeland College, which was created to focus on providing a liberal arts education.

Although much restructuring is being undertaken at the main campus in Wisconsin, including merging the various departments into three schools, adding new majors and expanding graduate programs, LUJ for the time being will continue to offer a quality two-year program, culminating in an Associate of Arts Degree.

"The name 'university' will benefit students after graduating," said Eck. "It currently reflects our current reach and the diversity of our offerings."

LUJ is accredited by the Higher Learning Commission in the US and is recognized by the Japanese Ministry of Education as an overseas campus in Japan.

"This dual recognition allows Lakeland students to easily transfer to other universities in the US and Japan as well as to institutions in other countries," said Brender. "This is an excellent program for students who can't decide on a major or who wish to stay in Japan for an extra two years before transferring to a university in the US. It's a terrific stepping stone."

In addition to the two-year academic program, LUJ offers an intensive English language program for students whose English skills need refining before entering the academic program and an Open College, an evening and weekend non-degree bearing outreach program for members of the Tokyo community.

Lakeland College, Japan Campus was established in 1991. In November 2005, the Ministry of Education recognized Lakeland College as an overseas campus in Japan, allowing the school to sponsor visas for overseas students and receiving other benefits.

Since 2005, the student body of LUJ has changed from virtually from an all-Japanese student body to a diverse group of students in which 35 percent are international, representing over 30 countries.

"This internationalization of the campus has resulted in more animated classrooms, unique social and cultural opportunities and expanded perspectives," said Brender. "All students, both Japanese and international, benefit from this diversity."
Lakeland Japan Course List
Students at Lakeland Japan must complete 60 units to graduate. This includes four to seven skills courses, seven interdisciplinary courses, and the remaining units are filled out with and other courses, taken as electives.
In the skills courses, students can test out of Writing Workshop, Reading Workshop, and/or Intermediate Algebra.
There are eight interdisciplinary areas, shown in color in the chart below. Students must take one course from each of seven of the eight disciplines (one discipline may be opted out of).
All other units can be fulfilled by taking any other classes, including the electives, or any of the remaining interdisciplinary courses.
Discipline
Course #
Course Name
Credits
College Skills
GEN 100
Writing Workshop
3
GEN 101
Reading Workshop
3
Rhetorical Skills
GEN 110
Composition I
3
GEN 112
Composition II
3
COM 111
Public Speaking
3
Quantitative Skills
MAT 130
Intermediate Algebra
3
Interdisciplinary Skills
GEN 130
Core I: Knowing the Self
3
Literature & Writing
GEN 134
Humanities I
3
Natural Science
BIO 100
Intro to Biology
4
Art & Music
ART 101
Drawing I
3
ART 151
2-Dimension Design
3
ART 203
Image Editing / Photoshop
3
ART 264
Art History II
3
ART 280
Web Design
3
MUS 111
Music Theory I
4
MUS 120
Music History & Appreciation
3
History
HIS 101
World History I
3
HIS 102
World History II
3
HIS 111
U.S. History I
3
HIS 112
U.S. History II
3
HIS 221
History of Europe
3
Mathematics
MAT 162
Pre-Calculus
3
MAT 22O
Probability & Statistics
3
MAT 231
Calculus I
4
Social Studies
ANT 110
Introduction to Anthropology
3
ANT 223
Cultural Anthropology
3
ANT 280
Anthropology of Japan
3
ECN 220
Principles of Macroeconomics
3
ECN 230
Principles of Microeconomics
3
PSY 200
General Psychology
3
SOC 100
Introduction to Sociology
3
SOC 210
Majority-Minority Relations
3
SOC 250
US-Japan Relations
3
Philosophy & Religion
PHI 110
Logic
3
PHI 221
Introduction to Philosophy
3
PHI 232
Ethics
3
REL 132
Religion in America
3
REL 232
Eastern Religious Traditions
3
REL 233
Western Religious Traditions
3
World Languages
CHI 101
Elementary Chinese I
4
JPS 101
Elementary Japanese I
4
JPS 102
Elementary Japanese II
4
JPS 201
Intermediate Japanese I
3
JPS 202
Intermediate Japanese II
3
SPA 101
Elementary Spanish I
4
Electives
BUS 150
Introduction to Business
3
BUS 211
Introduction to Hospitality Mgmt.
3
BUS 315
Food and Beverage Management
3
BUS 313
Hosp. Human Resource Mgmt.
3
COM 100
Introduction to Mass Media
3
CPS 100
Introduction to Computers
3
EGS 150
Race, Ethnicity, and Gender
3
WRT 210
Newspaper Practicum
1
Elisa Velez - The Beginning of a Journey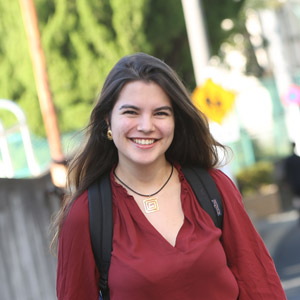 All throughout your schooling and life itself, you will encounter two main kinds of people; those who know exactly what they want in life and have a plan on how to achieve it, and those who don't. I once belonged to the group of people that didn't know what I wanted to do, and, as the end of my high school years approached, more and more people would ask what I wanted to study or do with my life. I began to feel an inner pressure to be able to answer those questions, but I felt that I couldn't because I didn't know what I wanted to become or what I really wanted to study. The thought of going to college or university itself scared me to the bone, especially because I had grown accustomed to the online system and believed that going back to a brick and mortar system would be traumatic. The only thing I was sure about was that I wanted to study aboard, in a different culture from mine, and learn another language. So when the opportunity to move to Japan was offered to my parents, and they asked me if I wanted to join them, I didn't hesitate to accept the offer. As I began the quest of searching for universities in Japan, I stumbled upon Lakeland University Japan (LUJ). The first thing that caught my attention was this idea of a Liberal Arts university. I vaguely remembered someone once mentioning about a Liberal Arts university, but I didn't really know what it was about.
The day I went to meet the school's counselor, I was fascinated by how different and unique Shinjuku was. It felt like it was a true Tokyo experience, with the modern buildings, the immense train station, the crowds of people coming and going, and the huge amount of fun activities that the district seemed to offer.
When I entered LUJ building, the sound of laughter and the sight of the friendly faces of both Japanese and international students filled the environment. As the counselor began explaining about the liberal arts system and how the college would open an even greater door of possibilities to continue my academic studies, I knew this was where I wanted to be. It wasn't until I got accepted, however, that the true-life changing journey began. Through the liberal arts system, I had the possibility of exploring all kinds of interesting and enriching subjects; from the ones in which I was really interested, to some amazing ones that I wouldn't have considered before. The size of LUJ allowed both students and teachers to become very close, like a family. It's a place where teacher's lessons go beyond textbooks and lectures, and anyone can become the best of friends.
After four semesters in LUJ I finally know what I want to do: I have learned and grown as a person, and have the most wonderful and caring friends who teach me a lot about their different cultures. Lakeland was, and is, the beginning of a new journey to discover myself as a person as well as academically and ultimately discovering Japan. And as Gabriel Garcia Marquez once said "What matters in life is not what happens to you, but what you remember and how you remember it."

Andressa Sacht - Lakeland is... Friends, Family, Fun, and For Everyone
I first came to Japan in 2009 with the purpose of working for a short period. Two months of living in Tokyo were enough to have me fall in love with the Japanese culture. During the following three years, I came back to Japan at least twice a year. In 2012, I decided it was time to embrace the love, and I moved to Japan.
I started to work when I was thirteen years old with the hope of helping my family financially. It was hard to work and study at the same time, so I had to abandon high school. After I had moved to Tokyo, I completed my high school degree through an online program.
I was not very confident of my English skills; I could speak it, but I could not write it. The thought of the hardship ahead made me want to give up going to college many times, but the first time I went to Lakeland University Japan Campus (LUJ) for a visit, I knew this university was the one for me. Applying to LUJ was very easy; the office staff was very kind and made every step of the application process easy and clear to understand. During the first semesters, I struggled with my English writing skills, but the faculty members were always available to help me with anything I ever needed regarding my classes. What I like most about LUJ is that everyone that works here is always willing to help; there is a family-like feeling that I have never felt anywhere else before.
The diversity of students is another great feature of LUJ. I have met people from eight other countries while studying here. The internationalism of students is, I believe, excellent for our understanding of other people's cultures and even our own culture. Before entering LUJ, I did not know what I was going to choose as a major. After experiencing the great variety of classes and subjects available, picking my major has become easier.
LUJ is... friends. LUJ is... family. LUJ is... fun. LUJ is... for everyone!!!

James "Stew" Stewart - Foundation for a Dream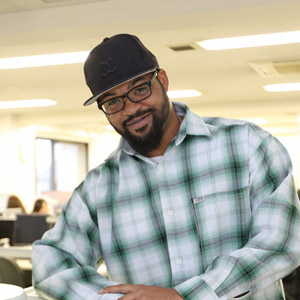 Ever since I was a child, I've had big dreams. Dreams of being a super hero, a ninja, a rock star. If you didn't notice, none of which had anything to do with being a college student. My whole life I never envisioned myself as an academic, and always wanting to become the next David Lee Roth, not really considering how the dream was to come to pass. As I grew older, my love for music sky rocketed until I had a realization: I needed a real job after high school. I joined the Navy merely for a paycheck and brushed off the idea that after ending my enlistment that I could take advantage of the G.I. Bill benefits. The thought never crossed my mind that the Navy would pay for my tuition and I could gain a degree.
After I served seven years in Japan, I returned to Texas with no job, money, or direction. The only thing I had an abundance of was my love of music and the idea of living the dream of getting paid for what I loved. I started a band and at first I felt finally I was on the road where aspirations are met and the end of the rainbow is found; but after I felt the sting of homelessness and starvation, I realized I was going about it the wrong way. After I raised enough funds to return to Japan, I was still directionless until I met an old friend on the street and he told me about utilizing my G.I. Bill benefits and going to a university in Japan. At the time I didn't even know that was possible.
He brought me to the Lakeland University Japan and at first I felt that I didn't belong because at that time it had been ten years since I'd been in a school environment. To my surprise, the staff and students accepted me with open arms and I fell into a state of comfort I never felt before. The administration staff are what I call gems because they beam with courtesy and genuine care for all students. The students of LUJ are very diverse and come from all different countries and walks of life. I myself have met some I will never forget and consider family.
Lastly, I must talk about the professors of LUJ. When I started classes, all of my professors were very helpful and were always available outside of class time if I ever had a problem. Furthermore, the Professors did more than just teach me the courses that I needed for an AA degree, they gave me direction in life and showed me the true path to achieving my dream. That's why now I am pursuing a degree in Music Education. Think of a dream as a house. You can build it as high as you want with as many rooms as you want, but if the house isn't built on solid ground, it will not stand. For me, LUJ is a place where solid ground can be found. Lakeland University Japan is a great place to find a foundation for a dream.